See & Do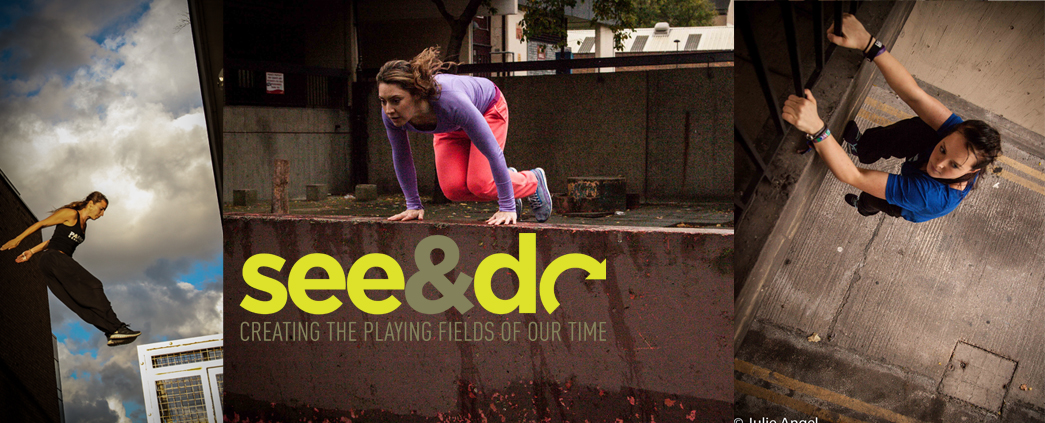 Visit the See&Do website HERE. See & Do is a global project about inclusivity based on the simple premise of 'monkey see monkey do'. The somewhat ambitious aim of the project is to change public perceptions and ideas around who does what and where. To start with the project will focus on women by hoping to normalise images of women being active (primarily through parkour)  as mainstream media and sport rarely show and do this. In time the project will widen to a larger discussion on age and sexuality as well as gender. Once people 'See' others then hopefully they will be inspired to 'Do'.
Enter your email and stay in the loop with the adventures of See&Do!
Read more about the inspiration for the project HERE. Full Launch: January 2015. In the meantime follow on Instagram, Twitter, Facebook and here. Interviews, blogs, photos & videos.
A great shoot in Houston, Texas with Roller Derby cross-training parkour lady Casey Waldner.
The next generation of See & Do, Women Move, Veronika Gudoshnikov from Indianapolis, USA doing her thing.
First dedicated shoot for See & Do, Pimlico, London, October 2014. Women See Women Do Women Move
Wet and windy in Vauxhall, London the next day.
Three ladies explore an abandoned housing estate in Elephant & Castle in London.
Creating the playing fields of our time. Women See Women Do. The PKG Americas Rendezvous event in Boston, USA.
A few smiling faces at the warm up of the 3 day international parkour Rendezvous event in Boston, USA,  run by Parkour Generations Americas.