Sébastien Foucan by Julie Angel
30th October, 2010.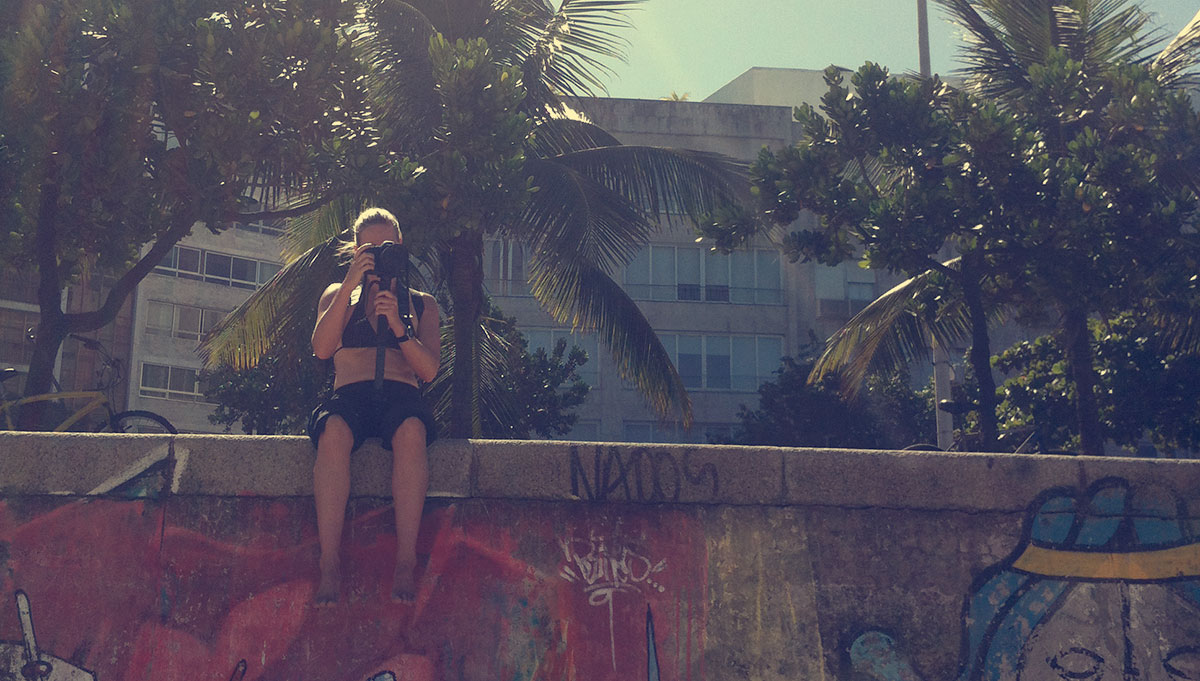 Sébastien Foucan is probably the world's best-known freerunner after starring in the opening chase sequence of the Bond film, 'Casino Royale'. His story began in the Parisian suburb of Lisses when as a teenager a mutual friend (Frederick Hnautra) introduced him to David Belle. Sébastien joined David's cousins and friends in their games and challenges that over a period of years developed into a training ethos and new way of looking at and using the environment. David had been inspired and guided by his father Raymond Belle, a celebrated athlete, gymnast, military firefighter and once child soldier. Raymond Belle didn't do sport, "he was sport." (Sébastien Foucan)
Alongside David was Yann Hnautra, the oldest of the group, who encouraged their friends. Like David, he was inspired to train coming from a family with strong athletic and military influences. There were many, maybe around 40 people training in Lisses at this time, some coming from Sarcelles and Evry. Sébastien loved training, he too came from a strong athletic family; his brother went on to become an Olympic athlete.
Sébastien was part of a core group of 9 young men who pushed their physicality and fear to new extremes, extending the scope of what was humanly possible. They built up their 'body armour' and had an eye for calculated risk; they were strong physically and mentally and had the discipline to be precise. This was coupled with a creative way of seeing opportunities for movement, training and expression in their surroundings. There was no great master plan; they all gave of themselves in order for an art to exist, crying and bleeding together. They were doing it purely for the love of doing it. Sébastien was more cautious than the others and, at times, his fear of heights kept him at the back of the group. He spent a lot of time reading and drawing, inspired by a range of influences from Bruce Lee to Dragon Ball Z and other comic book heroes of the day.
The friends called themselves the 'Yamakasi' and in 1997 performed once before Sébastien and David independently stepped away from the group. Both were now alone and each continued with his own training and took on part time jobs while the remaining Yamakasi became a national sensation and phenomenon in France after the release of the Luc Besson film, 'Yamakasi'. Meanwhile Sébastien started to explore the teaching aspect and appeared in a piece for Transworld Sport. In 2002,
David Belle featured in a channel ident for the BBC, 'Rush Hour'. The UK audience had simply never seen anything like it. Mike Christie and Mike Smith, the director and producer team behind Carbon Media were inspired and soon went to television broadcaster Channel 4 with a programme proposal: 'Jump London'. The Mikes wanted David but he was contractually tied to other projects. They met with Sébastien and, as they say, the rest is history. It was after seeing Jump London that the production team behind 'Casino Royale' wrote the film's chase sequence and following his exposure through 2 'Jump' documentaries, Sébastien was the obvious choice for the role. The 'Jump's and Bond inspired a new generation all over the globe. Since Bond, Sébastien has starred in numerous high profile international projects including performing in Madonnas 'Confessions' tour and starring in commercials for KSwiss and numerous others.
Whilst all of the films, documentaries and commercials featuring members of the first original Yamakasi group have inspired and shown what is possible, there was initially relatively little explanation of the processes and methods used to achieve such accomplishments safely and responsibly, especially to an English speaking audience. However, much has changed over the past few years and, like anything of quality and value, shouldn't be rushed. Today many of the trailblazers from the Parisian suburbs are dedicating their efforts to teaching and sharing their knowledge based on over 20 years of experience. Their current physical abilities and condition is living proof they know what works.
For Sébastien Foucan, this is freerunning.