Julie currently offers introductory level movement workshops in Southern California covering Parkour, Natural Movement, Animal Flow and the MOVEMENT SNACKS she co-cretaed with Jared Tavasolien.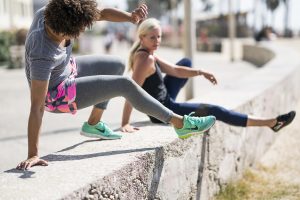 PERSONAL COACHING
Whether in person or by using the See&Do MoveMore app, you can get the support you need to reach your goals. Explore interesting and fun ways to incorporate movement into your daily life. Email Julie at coaching@julieangel.com to start your rediscovery of a love of movement.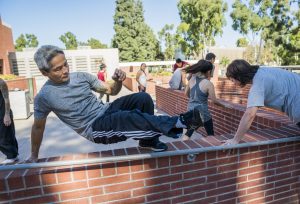 MOVEMENT WORKSHOPS
Julie's See&Do movement workshops are currently taking place across various locations in Southern California. Learn how to improve your movement, strength, posture, balance, creativity, mindset & when to trust your instincts. Beginner level sessions incorporating Parkour, Animal Flow, MovNat & Original Strength. These 3 hour workshops are a great way to learn first hand with See&Do founder Julie Angel. They are beginner friendly and open to all ages and abilities. As well as the physical components there will be discussions on the meaning of movement and where and how you can add it into your life. Start where you are at, we are all able. Check out the WORKSHOP CALENDAR and register for a workshop.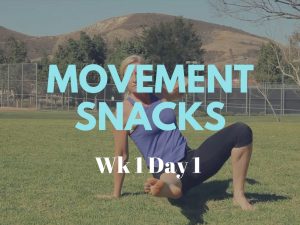 MOVEMENT SNACKS : Everyday moves for positive ageing
Movement Snacks is an online daily 10 minute practice that will kickstart your mobility and get you feeling good. Movement Snacks gives you the tools to unwind the stiffness and rigidity developed from hours upon hours of sitting in chairs, cars, seats, couches and meetings. These are the snacks that you want to see you through and leave you feeling strong and pain free each day.
See&Do movement workshops are generally set 3 months in advance. If you are interested in hosting a workshop or have any questions about them please contact Julie on contact@see-do.com