Julie offers both online and in person coaching as well as having created several online movement coaching resources including the the free 'Move More' course, Movement Snacks 1 month program and the beginner level 'Strong Body Strong Mind' course.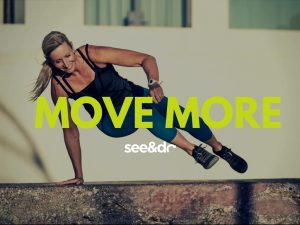 In this free mini-course you will learn how you can enjoy moving for the joy of it and never feel like you have to 'work out' ever again. You will understand how you can connect your mind and body, and feel the benefits of finding ways of incorporating movement into your everyday life. My goal is to help people feel good and be happier, stronger and healthier. I will teach you a way to create an organic and solid foundation to condition your body and mind to a higher level. This is an opportunity to re-empower yourself and feel freedom in movement. Jump in to move better and feel healthier.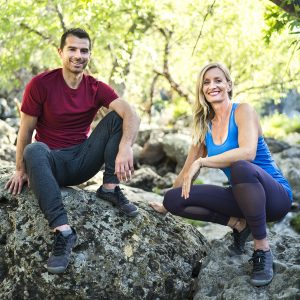 Movement Snacks, everyday moves for positive ageing Online Course
Movement Snacks is a daily 10 minute accessible movement practice that will kickstart your mobility and get you feeling good. If you are sat down for most of the day these are the snacks that you want to see you through and leave you feeling strong and pain free each day. They include breath work, nervous system resets, mobility, balance and strength. Movement Snacks gives you the tools to unwind the stiffness and rigidity developed from hours upon hours of sitting in chairs, cars, seats, couches and meetings.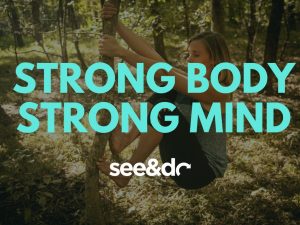 In the Strong Body Strong Mind introductory level course you will discover tools to feel happier, healthier, more confident and stronger in both your body and mind. The combined knowledge in the course, is the result of decades worth of learning that has been channelled into an accessible and easy to follow step by step programme, that not only teaches you methods of how to reconnect with your body and move better, but also to think with more clarity and positivity and how to implement all of these skills into your everyday life. With a strong body and a strong mind you will move through the world in a way that is happy, healthy and safe.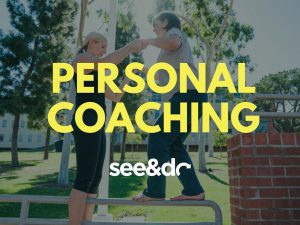 Julie is currently offering both in person and online one to one personalised coaching. For more information please contact Julie at drjulieangel@gmail.com  
TESTIMONIALS
I already knew Julie as I had done some prior live trainings with her. I adored working with her.
I signed up for the private coaching as I wanted to intensify my natural movement work and the freedom of having Julie program me personally was a treat I could not resist
The coaching program was fabulous – Julie set me up with daily targets that were set  with both of us in agreement.
The scope and breadth of challenges meant I was always focusing on something new and gaining resiliency and flexibility in both mind and body.
I would check in with her almost daily about my experiences and progress and she adapted the trainings accordingly.
I found having Julie available with new material being sent my way very stimulating inspirational and motivating.
I got stronger increased my resiliency and moved forward in all my goals.
I highly recommend working with Julie Angel – you will gain in many surprising and unexpected ways, stepping more and more into your authentic potential." Niedra Gabriel, Yoga & Pillates Instructor
***
I could not be more grateful for the impact Julie's teaching and training has had on my movement practice and my life. Even more so than the physical benefits I have experienced working with Julie, I have benefited tremendously from the shift in mindset in how I perceive my movement in relationship to the world around me. In the time since I began training with Julie, my perspective regarding my environment can be best encapsulated by the word opportunity. Everywhere I go, I am more aware of the space around me, seeking out opportunities for movement. I inhabit the space I am in differently, and as a result, I inhabit the space within myself differently. I feel more empowered and confident in myself as a result of that which I have been able to accomplish with Julie's support. I look forward to every training opportunity with Julie. She offers a brilliant balance of play and structure, infusing joy and challenge into each session. Julie's expertise in a wide array of movement modalities and approaches provides student with a unique and exceptional movement experience. I cannot recommend Julie's coaching service highly enough. I have had the opportunity to observe her train others and the positive transformation these individuals experience after just one hour of training is remarkable. Julie has a remarkable ability to meet her students and clients wherever they are at in their movement journey, guiding them with confidence and a great sense of humor to meet their goals.
Laura Webber
, Yoga Instructor, Peace & Justice Facilitator
***
"Before I met Julie Angel I had heard of Parkour, but really never imagined I could ever do it.  To my great delight in my first training session, I accomplished more than I could have dreamed of doing!  She made it so easy! I felt safe and yet inspired to move my body.  She broke each movement into small achievable steps so that my mind came along and allowed me to move and do things I hadn't imagined I could do. Her knowledge is so deep and broad that she continually comes up with new ways to move so every session is interesting and exciting.
I spent 20 years in the fitness industry managing many personal trainers, group aerobics, boxing, pilates, yoga and even cross fit instructors/Coaches. As a result, I know the qualities of good trainers…Julie is extraordinary!  Doing Parkour is pure play! It gives me access to a feeling of lightness and that freedom I felt in my childhood." Jill Van Bodegom-Smith, TaiQi & Qigong Instructor, Transformational Life Coach and Hypnotherapist
***
"I have been a personal trainer for 16 years and have studied with a lot of really great movers. I've always wanted to learn Parkour but have been really intimidated because at 35 I felt like this ship has sailed. That was until I was able to train with Julie. Not only does she make it fun but very accessible. Her attention to detail and joy about what she teaches is infectious. When we trained it was fun and engaging so I had no conception of time and the play/workout flew by. It has since been such an influence on my philosophy of training that it is really amazing. Every time I have the chance to train with Julie it's a no brainer. She is the best." Jared Tavasolian, Personal Trainer and Nutrition Coach, 35 yrs old.
***
"Julie is a wise and insightful coach. With patient observation combined with years of experience, she guides toward a greater understanding of how to move in tune with your own rhythms and talents. She's compassionate, inclusive, and fun, but always willing to push her students to their edge of comfort—where all the growth and magic happens. Training with Julie was an absolute gift that is paying off for me, even years later." Karen Phelps, Writer/Marketing Manager
***
"I have spent all my life training and teaching martial arts, Yoga and different kinds of movement styles such as MovNat. I am very picky about who I spend my time training with. Julie is an amazing teacher and a delight to be with. I was kind of scared to start Parkour and limiting myself thinking that at 43 I was too old for that. Julie taught me I was wrong and I love the way she teaches. She is kind and precise. Details are everything in Parkour and she mastered the details. Time flies with Julie and I can concretely feel my progress from our sessions. I know you will enjoy her company and way of teaching as I do because she rocks, she is so knowledgeable and fun. Be your own guru and do Parkour." Chris Tai Melodista co founder and co owner of Be Jaya Reset Rebalance Recover.
***
"My first attempt at completing the level one certification for Movnat would absolutely not have been possible if it had not been for the encouragement, direction, and drive from Julie Angel. Julie seems to know how to meet you where you are at and give you the guidance and courage you need to try something new in a safe yet challenging way. She also seems to have an uncanny ability to relate to multiple personalities which in my case I'm sure was tough . She wore this cool t-shirt and I had to ask what it was all about. I had no idea what See&Do was and with my background was thinking of the sunny days on the beach with my jetski. Yeah that's not it. Julie teaches you things through your own eyes so you can "see" then "do". That is a tricky task and she somehow pulls it off. There were multiple trainers at the program I attended and they all have their strengths. I appreciate all of them. A special thanks to Julie however because at the end of the day she pushed me just enough, encouraged me just enough, and made training super fun to earn my cert. Thanks Julie!" Brian Bristol, Level 1 Movant coach, Mountain Bike enthusiast, Trail Advocate and US Play Ambassador, Wells Fargo Systems QA Analyst
***
More Testimonials
"My first Parkour experience with Julie was in February of 2017. Before taking the class, I was nervous and unsure of my ability to perform the moves. Julie's calm and sweet personality made me feel safe when I was scared of trying something that looked difficult. She made an intense training session fun and exciting. Julie's performance and instruction depicts how extremely knowledgeable she is about Parkour. My favorite part about the training was challenging myself in a freestyle, organic way. By the end of the session my confidence in my body and the movements greatly increased. In my past, I have trained in Crossfit, Circuit Training, Yoga and Qigong along with multiple sports and this is one of the best trainings I've participated in. I highly recommend Julie's Parkour class! " Evan C., Life Coach & Qigong Instructor
"Julie is a boss! Wisdom on movement and life." Tory Morgan, Sales Manager. 4.11.17
"Julie is a great teacher and movement expert!" Danny McVey, Office worker and former triathlete. 4.11.17
"Amazing, 5 stars!" Eden Lighthipes, Pillates Instructor/ Professional dancer 7.10.17
"Really enjoyed Julie's teaching" Tim Henderson, 7.10.17
"Extreme depth of knowledge, great example based teaching" Mark Pirkl, Business Owner, former college track athlete 7.10.17
"Top Notch!" Lev Freedman, 7.10.17
"Wonderful. very knowledgeable, lovely person and supportive" Niedra Gabriel, Yoga and Pillates teacher 2.9.17
"Very Knowledgeable and great teaching skills" Bill Jarvis, Retired Attorney, 2.9.17
"Outstanding depth" Ted Lultz, Real estate Owner & former national level Olympic Tae Kwon Do competitor 2.9.17
"Julie was grounded and experienced" Mark Ollins,  CEO Games Motion Arts, Benchbody Live Instructor 2.9.17
If you have any questions please contact Julie @ contact@see-do.com